Today's recipe is a Keto Pasta with a Mushroom Spinach Mascarpone (cheese) Sauce, a delicious choice for dinner with only 9g of carbohydrates!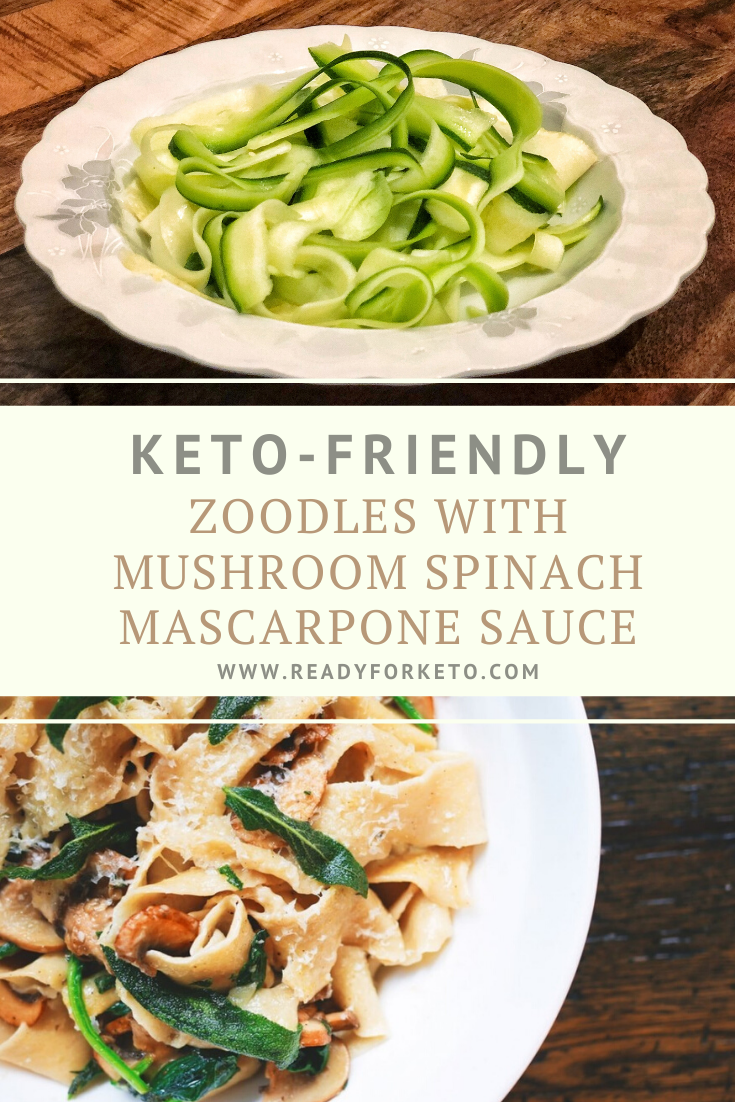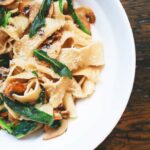 Print Recipe
Keto Pasta with Mushroom Spinach Mascarpone Sauce
KCAL: 605CARBOHYDRATES: 9gPROTEIN: 34gFAT: 48g
Ingredients
100

g

mushrooms

30

g

spinach

2

sprigs thyme

1

garlic clove

1/2

onion

50

g

Mascarpone cheese

15

g

Parmesan cheese

1

zucchini

1

tablespoon

of olive oil

10

g

butter
Instructions
Wash the zucchinis and use a spiral slicer to cut them into long strips that look similar to spaghetti. Then place them on a plate and set aside. This is Keto Pasta, or "zoodles".

Clean and slice the mushrooms. Peel onion and garlic and dice finely. Wash thyme, shake dry, and remove leaves.

Wash spinach, drain and chop coarsely.

Heat olive oil and butter in a pan. Fry the onion and mushrooms for about 3 minutes.

Add garlic and thyme and fry for another 2 minutes.

Add mascarpone and some water to the pan and mix to a creamy sauce.

Add the spinach and stir in briefly.

Add the zoodles for a moment. Usually only 30-60 seconds, just enough to heat them up, otherwise they may become soggy.

When zoodles are al dente, sprinkle with grated Parmesan and enjoy!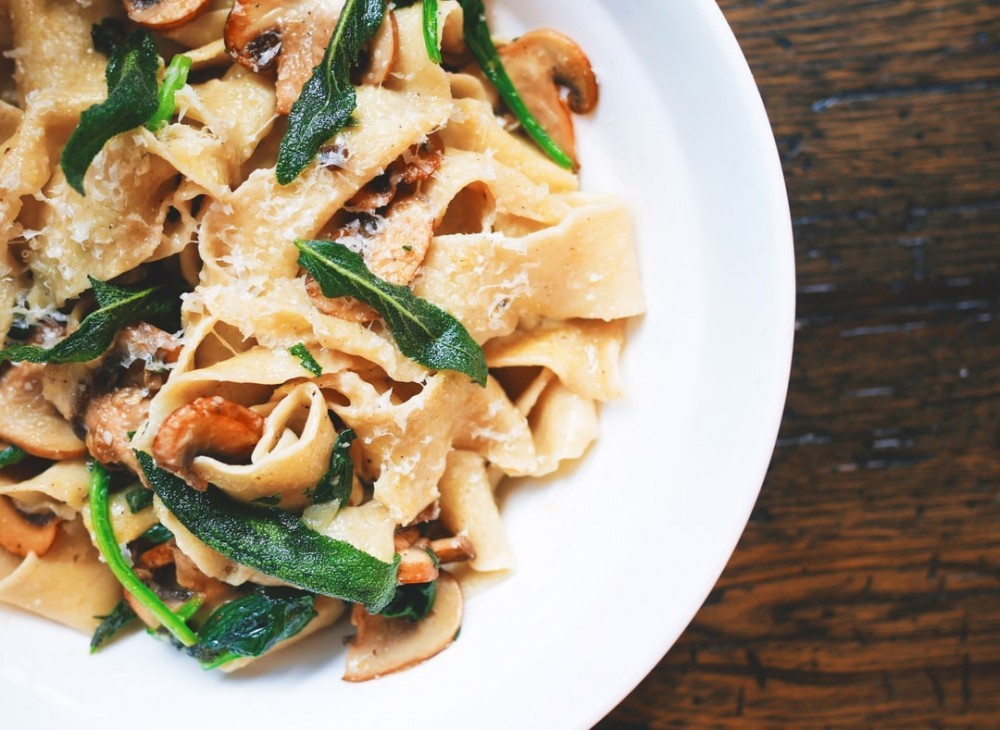 Hope you enjoy this Zoodle, Mushroom, Spinach, and Mascarpone cheese sauce dish!
Thanks for reading,
Anna
readyforketo.com