In today's post, I will talk about the differences between "low carb" and "keto" diets. What exactly are the differences between "low carb" and "keto" diets? There are a variety of low carb diets, however, keto diets have specific rules.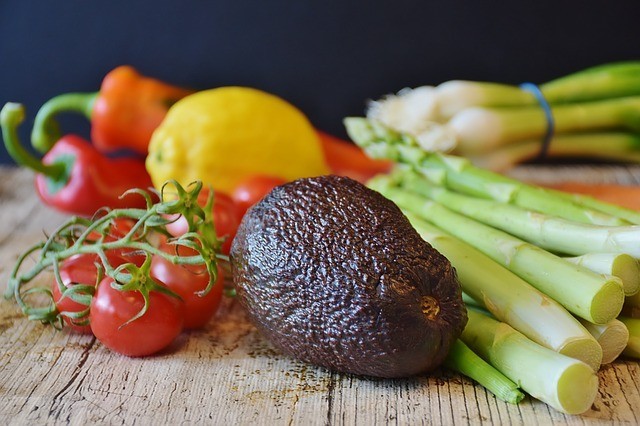 Low Carb Diet
So, "low carb" is a pretty broad term and does not really specify how low "low" is. That means that all low carb diets can variate from one another. For example, their is one "low carb high fat", which is similar to the ketogenic diet, yet does not have the same goal as the ketogenic diet, which is to achieve ketosis.
In many low carb diets, it's often even allowed to eat many fruits and vegetables, as well as refined sugars.
However, their's really no concrete recommendations regarding the daily amounts of fat and proteins.
The diet is low carb so long as the daily consumed carbohydrates are LESS THAN fat and protein intake.
To sum up, the Low Carb Diet is generally constructed as:
50% fat
25% protein
25% carbs
Ketogenic Diet
The ketogenic diet actually started in the 1920s as a treatment for epilepsy and other neurological disorders.
The keto diet is also a type of low carb diet, but one with a very specific goal. The goal is to reprogram your metabolism so that you get your main energy from fats, rather than carbs.
On a keto diet, you should specifically consume no more than 50g of carbohydrates per day. It is very specific.
Why? That is the only way to achieve and maintain the long-lasting ketosis metabolism.
With the keto diet, it's not enough to simply reduce your carb intake. It's also not simply enough to "only" reduce the carb intake to no less than 50g a day.
The keto diet is generally constructed as:
50g carbs / day
70-75% fat
0.9-1.4g protein / kg
What is "Ketosis" again?
The keto diets specific goal is to reach ketosis metabolism, where your body uses fats rather than carbs for energy. It is simply what happens when your body experiences a drastic reduction of carbs.
Because of that reduction, your body makes more "ketone bodies", which are these small molecules made from fatty acids in the liver. Those molecules, the ketone bodies, are what your body uses for energy after the glucose reserves of our body are emptied.
When the body is only given very little carbs (less than 50g/day) and our glucose reserves empty, the metabolism eventually adapts to this ketogenic metobolic state–ketosis or fat metabolism.
See, most people gain their energy from carbs. But when carbs their are no carbs, and more fat is added, the metabolism changes from glucose to ketones.
Ketones can be measured.
When you gain your energy from a normal diet that includes carbohydrates, you can measure between 0.1 – 0.2 mmol/l (millimole/liter) of ketones in the blood; with a low carb diet, perhaps 0.5 – 1.5 mmol/l.
During ketosis, you can find 1.5 – 3.0 mmol/l of ketones in the blood. Sometimes even up to 5.0 mmol/l can be found!
This value of ketones is precisely the difference between the keto diet and just a low carb diet.
Check out this post to learn more about measuring ketone levels.
Who Is the Keto Diet For?
The keto diet can help with
type 1 and 2 diabetes,
neurological disorders, such as, dementia, epilepsy, Parkinson's, and Alzheimer's, etc.,
digestive system disorders, such as, irritable bowel syndrome, fatty liver, Crohn's disease, gastritis, etc.,
respiratory disorders, such as, asthma, bronchitis, various allergies
Summary of Differences
The macro nutrient distribution is different:

Keto – less than 50g carbs / day
Low Carb – fewer carbs than fat and protein / day
The goals are different:

Keto – reach ketosis; change your metabolism; lose weight
Low Carb – not necessarily to reach ketosis as their are many varieties of low carb diets; lose weight, reduce blood sugars, etc.
Ketosis can be measured:

Keto – 1.5 – 3.0 mmol/l of ketones
Low carb – 0.5 – 1.5 mmol/l of ketones
Conclusion
In today's post I discussed what low carb and keto diets are. There are many variations of low carb diets, each having different rules and goals.
However, keto diet has set rules – less than 50g of carbs a day.
I hope you enjoyed the post! Leave your comments and questions below!
Thanks,
Anna
www.readyforketo.com